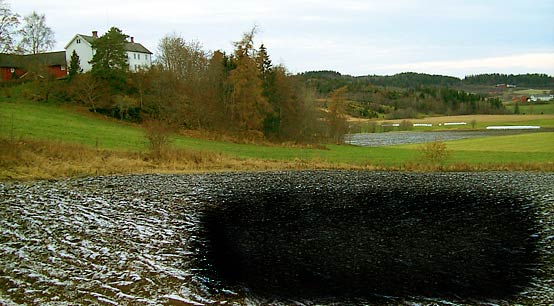 The Mosquito was shot down at 13.20 by Ofw. Theo Stebner from 10./JG5 He took off from Lade airfield and attacked the Mosquito twice. First over the fjord, second time over Skatval.The aircraft crashed and burned on a field. There is probably nothing left at the site today.
kilde: Hans Olav Løkken
The Mosquito was on a PRU mission when it was shot down at Skatval. Flight Lieutenant Norman Denys Sinclair, parachuted and became POW. The navigator: Flying Offiser Wilfred Nelson(31) from Heaton Chapel, Stockport, Cheshire, went down with the aircraft. He is buried at Stavne Cemetery in Trondheim.
F/L Sinclair
Flyet gikk fullstendig i oppløsning etter det andre angrepet og Sinclair hoppet ut i fallskjerm fra lav høyde. Han havnet etter hvert i Stalag Luft III. Der ble han med i the "Greate Escape", men ble tatt. Han overlevde krigen, men endte sitt liv i Australia, like etter at begge sønnene hans med kort mellomrom hadde tatt sitt eget liv.
Ofw. Theo Stebner.
photo via: Hans Olav Løkken
2003
*
Mosquito Oppauran, Skatval Nord-Trøndelag
540 Squadron RAF W4054 28.3 1943